This page is currently UNDER CONSTRUCTION and a temporary location of links for my nonprofit outboard service information website..


BLLL Duluth, MN Antique Outboard Sales and Service presents "Do It Yourself" Antique Outboard repairs.

This site is being revamped 11/10/11.
I will still include information about DXing here

WEBRING PAGES LAST UPDATED: April 17, 2000!!
I am now reconstructing this website to contain some information about my hobbies of AM, FM, TV, SW and PIRATE DX. I am also constructin webbased sources for antique outboard motors here.
Time for AM DXing again!!
Visited
times
since April 17, 1999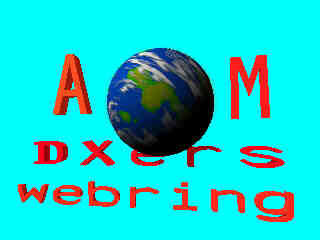 NO LONGER A WEBRING SITE! I WILL LIST INFO ON DXING HERE AND KEEP CURRENT LINKS! This page will link ANY radio related pages

I will gladly link outboard motor associated pages here on a separate page.


Learn aboutAM DX realted topics
(updated 4/20/99).
Propogation, such as sunrise and sunset skip, auroral flux, equipment for DXing, etc
This page designed by SJM

UPDATED 11/14/99
Check out recent OLD DX CONDITIONS in Duluth, MN area.
I will from time to time update the conditions page as time permits. I just got back into DXing more for the late 2011 season.
The above sections are under construction and wil be updated as time permits

Any interests in FM, TV, SW, HAM, and PIRATE radio WELCOME!

NOTE: THE WEBRING IS NO LONGER MAINTAINED BY ME



Thanks! and keep DXing!